Our Philosophy
The Wellington Leadership and Coaching Institute is the name given to Wellington's commitment and approach to universal and on-going leadership training for all, inspired by the outstanding leadership of the Duke of Wellington, for whom the College is founded; it has the legacy of the First Duke of Wellington at its heart.
The WLCI was founded on the core values of Wellington College: Courage, integrity, respect, responsibility and kindness. These underpin all that the institute seeks to achieve.
It has 3 pillars, which inform the type of leaders which we hope to develop: leaders with great strength of character; the desire to serve and the skills needed to become a great leader.
The WLCI provides aspiring leaders with the training and experience needed to flourish and to inspire others to be the best that they can be. The WLCI is helped to achieve its goals by developing partnerships with organisations in the public and private sector, including schools, universities, charities, businesses and the Armed Forces.
The WLCI focuses on delivering leadership training to school pupils and teachers. It runs educational leadership conferences and a service programme. The WLCI builds partnerships with businesses, schools, charities, universities and leaders from a range of sectors.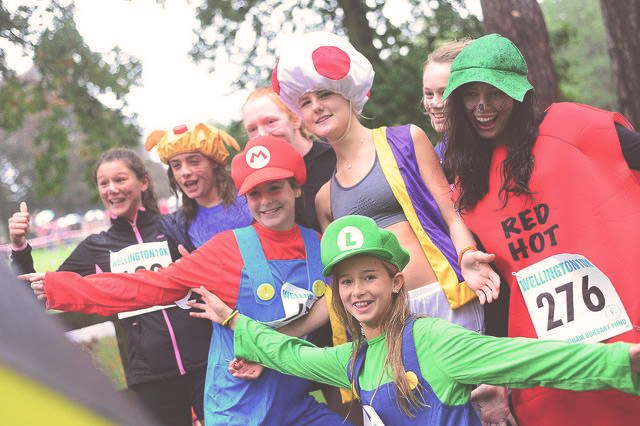 Character Education
The focus of all of our leadership programmes is on character education. Character means having the moral and ethical strength to behave according to sound values and principles. Without great strength of character, it is not possible to lead effectively.
You do not have to have a position of authority to influence people to be more enthusiastic and more committed to being the best they can be; you do, however, have to have a strong moral compass and a clear set of values, which you live by every day.
Everything about the education at Wellington develops character: either explicitly through the "character strength" programme in wellbeing; stillness and reflection on the Christian faith in Chapel; consideration and reflection on the moral aptitude in tutorials; or implicitly in stretching physical, emotional and communal challenges : on the games field, in CCF, in Service projects and so on.
As an IB school, following the IB learning profile, a Round Square member school and a school fully committed to environmentalism and internationalism, Wellington encourages all its pupils and staff to reflect fully on their own characters and the way in which they can develop their strengths to best serve others.
The WLCI Values
Our mission is to develop leaders with the passion, values and skills to serve and make a positive difference to the lives of others.